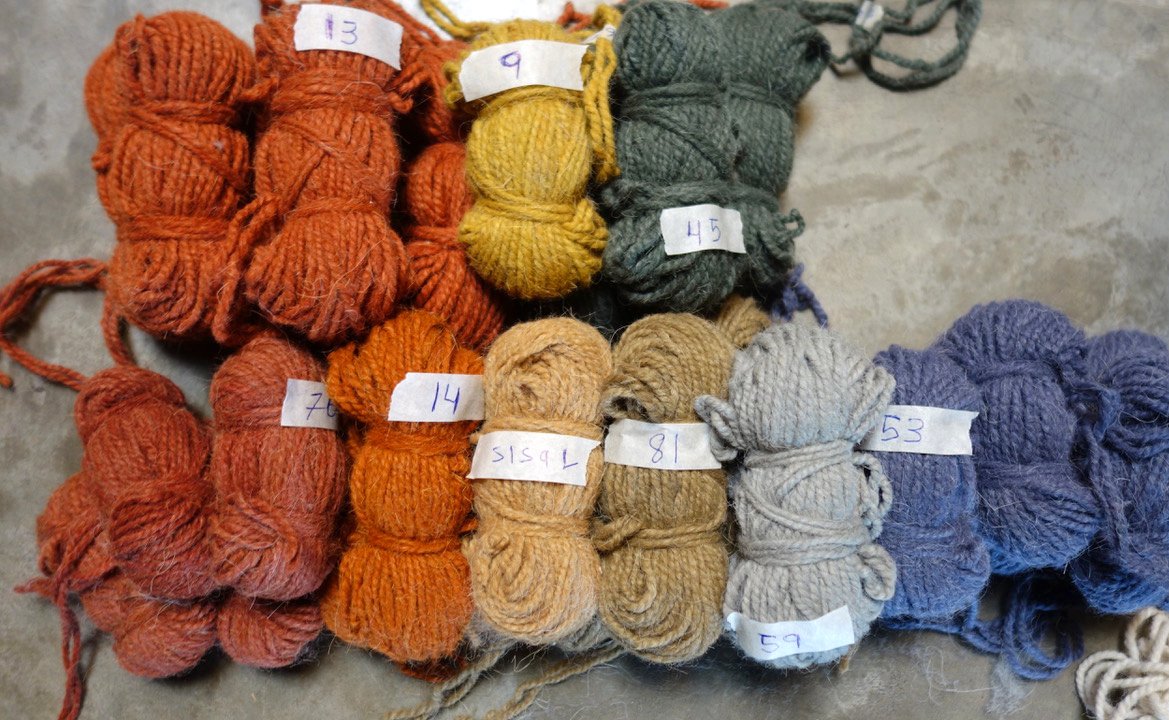 Hand-Loomed Rugs & Pillows
Some of our beloved rugs are back in stock, so we thought we'd share a bit more about what goes into the process of making what we consider to be pieces of art. 
Our rugs can take several weeks or even several months to make, depending on the size. Each rug or pillow is hand-loomed by a single artisan, using techniques passed down through the generations in a family-run workshop in Peru. Each piece is therefore a unique work of art.
The process starts with the flocks of sheep found in the highlands of Puno City. Their wool is used for the 100% wool yarn, which is hand-dyed in small quantities using water-based dyes. The highly-skilled weavers then work on a traditional loom to hand-make each piece with care.
There are four main types of rugs. While our rugs are hand-loomed, others are machine-made, flat woven/handwoven or hand-tufted. We recommend that our hand-loomed rugs are spot-cleaned with natural, dye-free detergent.