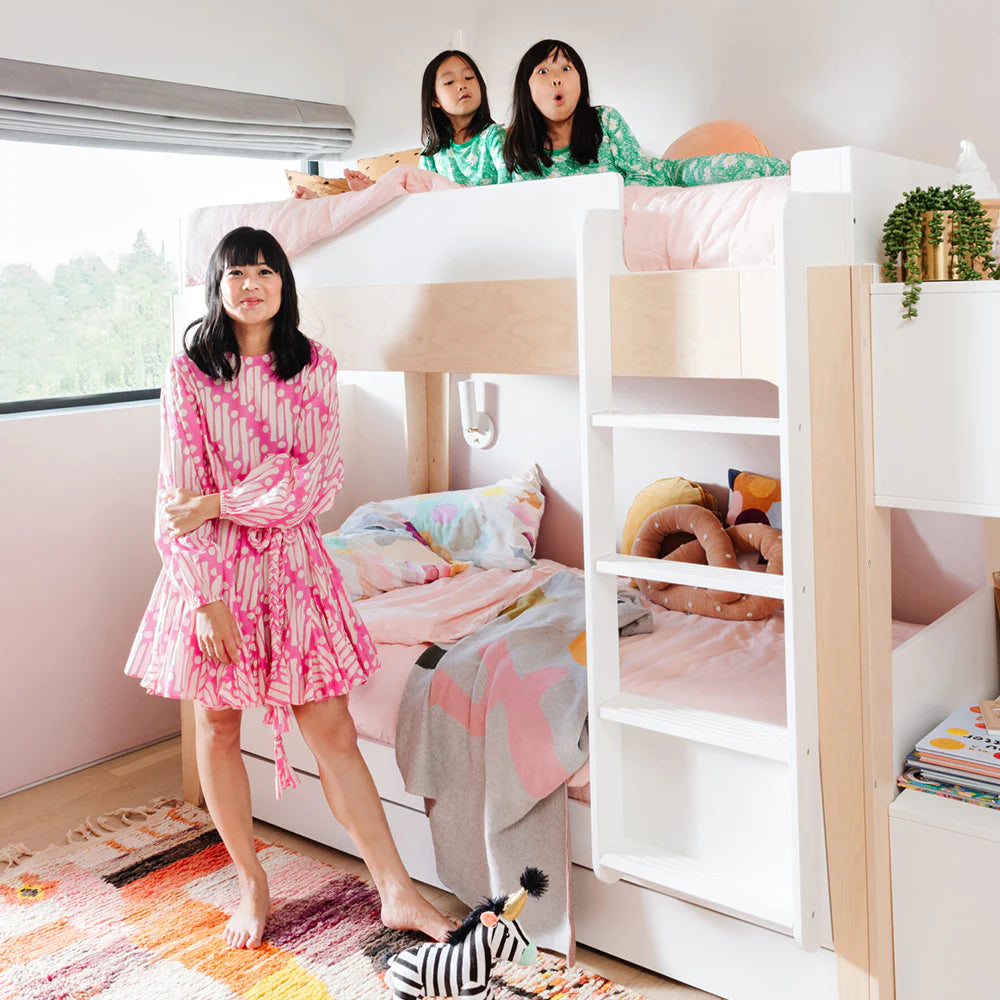 STYLING WITH KIDS
JOY CHO
@OHJOY
Day job:
Kids' names and ages:
Three words that describe your style:
Favorite color and why:
Favorite children's book:
Favorite weeknight meal:
Favorite toy store:
Three favorite Oeuf designs:
What are qualities of the best kids' rooms, and how did you incorporate them in yours?
Who had the first sleepover on the trundle bed?
What's the best thing about the space you designed, and what's the worst?
What's your most important family activity?
What's one life lesson everyone should be taught in school?
What's your superpower, and why?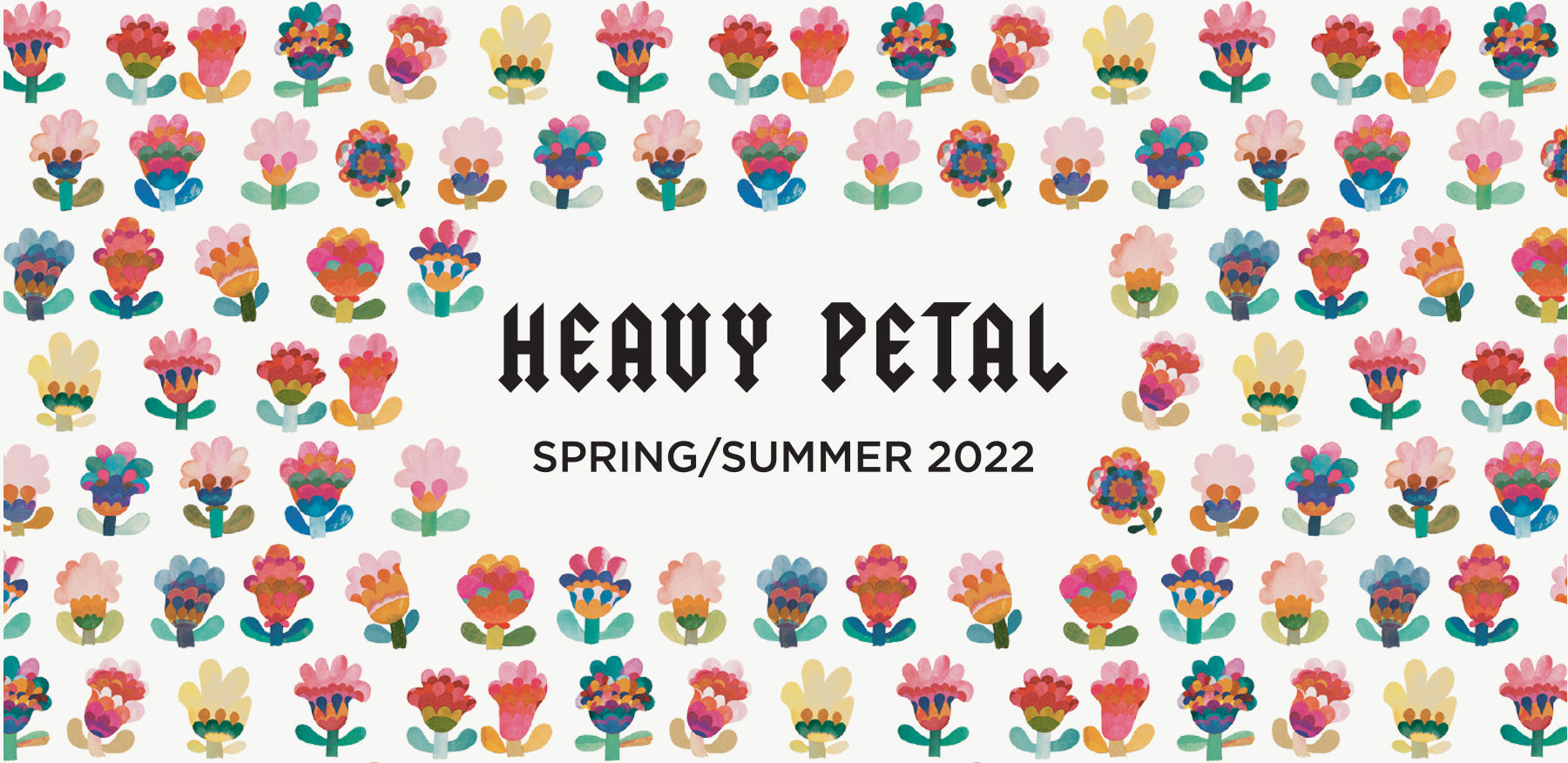 Heavy Petal: Spring/Summer 2022 Lookbook
Choose your favorites from our SS22 collection. Designed with a brighter future in mind, these playful pieces remind us that childhood — even amid a pandemic — should be carefree and light. Our lo...
Read more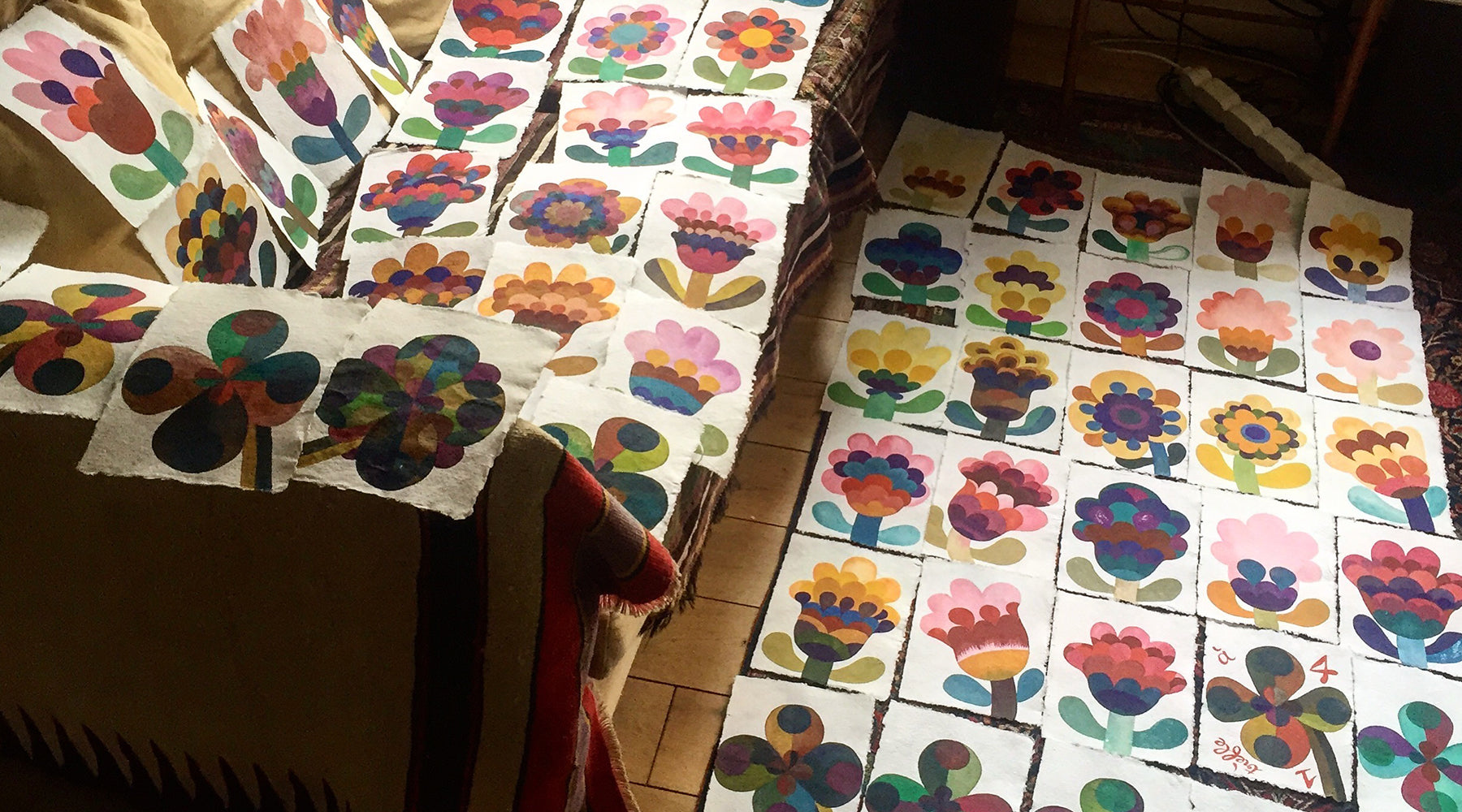 Behind the Design with Caroline Rennequin
The lively floral prints in our SS22 collection were created by a Parisian artist whose work we love. Caroline paused her art career for years to raise her son, but after he started school, she dov...
Read more