Article: NATURAL LIVING IN UTAH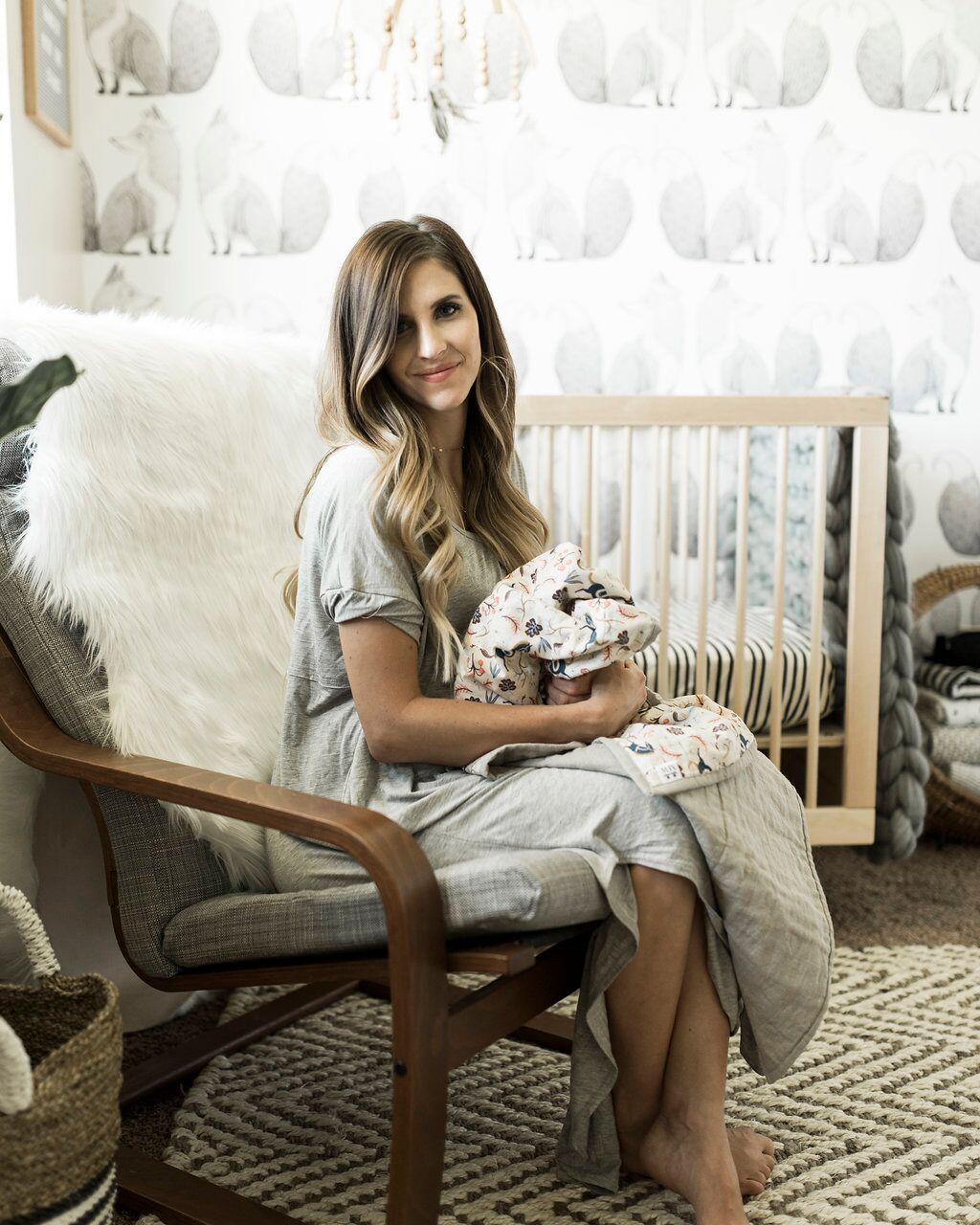 NATURAL LIVING IN UTAH
NATURAL LIVING IN UTAH
Spending time with Makelle Ahlin and family is literally like a breath of fresh air. Small-town Utah, with it's forests mountains, canyons and lakes has never looked so appealing as it does when we're guided by Makelle and her band of "Lost Boys" (husband Jared and aptly named sons Cooper, Boone and newborn Grizz). 
This natural mama seems to have it all figured out, including how to create a calming, neutral nursery that still has tons of texture and warmth. Her secret: Learning to relax and trust her own instincts as well as becoming fluent in the special language shared by mothers and babies.
"Grizz is such a kindred calm spirit. He loves to smile and loves to listen to everything around him - we have the best conversations!"
Best part about being a mom:  There are so many, but my best part is you are never short on cuddles and love! 
"The biggest thing I have learned is that not everything needs to go by the book. Each baby's needs are completely different and not everything that worked for my other babies is going to work this time around"
​
Challenge in being a mom:
Honestly the most difficult part is trying to manage all of my emotions, and the emotions of tiny humans. You feel so much as a mom it's truly draining, it's a connection or bond that can't be stopped. 
"I actually had my oldest son help me choose the wallpaper, to give him the opportunity to help with the preparations for the new babe"