Based in Brooklyn, Oeuf is a sustainable children's lifestyle brand. We are a family-run studio that believes children deserve good design and a better world. Since 2002 we've been combining playful modernism with ethical production and simple, intuitive designs. Inspired by our own kids and the evolving needs of 21st century families, our creations are made to be loved hard and handed down. Our motto - for our kids, ourselves and our company - is "be good".
OUR DESIGN PHILOSOPHY
Oeuf began out of necessity: When Sophie was pregnant, we couldn't find a crib that was well-designed, well-made and produced ethically. So we created one ourselves.
Almost 20 years later, our design process is guided by the same philosophy. What do families need? Can we make it well? Can we produce it sustainably? And can we do it in a fresh, interesting way? We only develop a product when we can answer those questions oui, oui, oui! Only necessary and intriguing projects for us, please, because that means only quintessential products for you.
We value quality over quantity, and we don't rush the design process. Like oeufs (eggs) themselves, "good" ideas take time to incubate. We embrace trial and error, and we give ourselves the freedom to fail and try again.
We (Sophie and Michael) still design everything at Oeuf ourselves. How can you tell? We leave our fingerprints everywhere: American optimism, French je ne sais quoi, and our never-ending quest to find creative, sustainable and practical solutions to families' needs.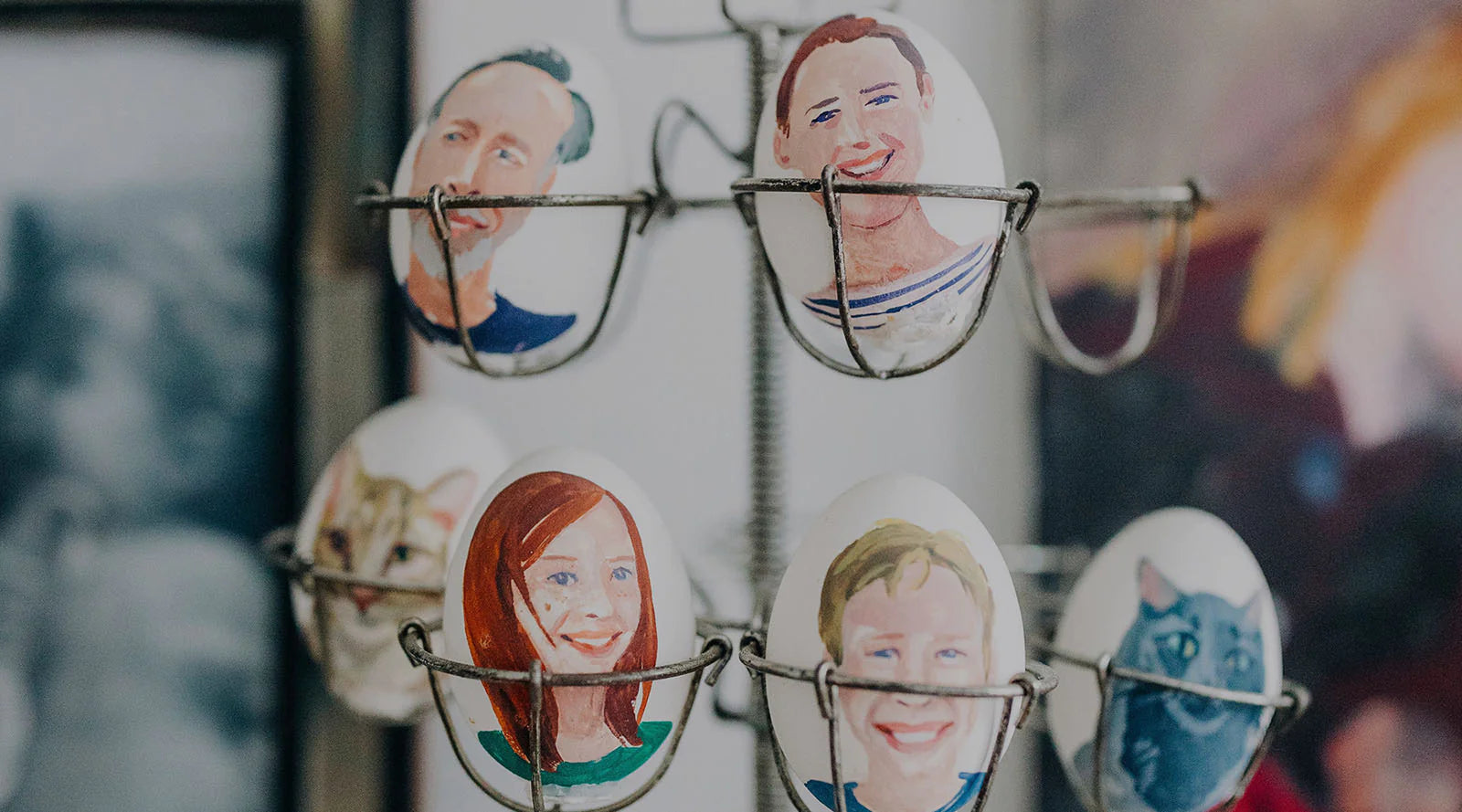 What's in a name?
Oeuf (pronounced UH-F) means egg in French
Oeuf (pronounced UH-F) means egg in French, my (Sophie's) first language. Where do eggs come from? Americans talk about "mother hens". In France, we call a protective parent a maman poule. That's me. At my core, I'm a nurturer, a mother - even before I had my own children. If you look at pictures of me growing up, I'm always with animals - cats, dogs, donkeys, goats. It turns out, Michael was the same way. We both grew up rescuing everything under the sun. Oeuf is a tribute to that maman poule nature and a nod to the extraordinary design of an egg itself: beauty, strength and fragility all in one.
THE QUESTIONS WE ASK
When we first started Oeuf there weren't that many companies offering ethically produced modern kids' products. Thankfully, there are many more thoughtful businesses now. But the expanded market forces us to ask: Is Oeuf still necessary? We're proud to support our artisan partners, make good products and bring joy into your homes. Are we able to continue fighting climate change, advancing ethical production methods and resisting a materially minded culture?
We wrestle with what it means to create responsibly as individuals and as a company. We continue to hold ourselves and our partners to high ecological and fair trade standards. We continue to push back against fast-fashion schedules and more-is-better mindsets. We continue to choose integrity and quality of life over unsustainable growth.
We continue to ask the hard questions. Thanks for asking them with us.